Professional Clinical Laser
The Xtreme/Ultimate Spa Elite is the best professional clinical laser the XTC offers, it's designed with 185 low-level light diodes. XTC imported to the U.S., the first hair growth laser 30 years ago being the LLLT technology or Global Hair Loss Lasers leader.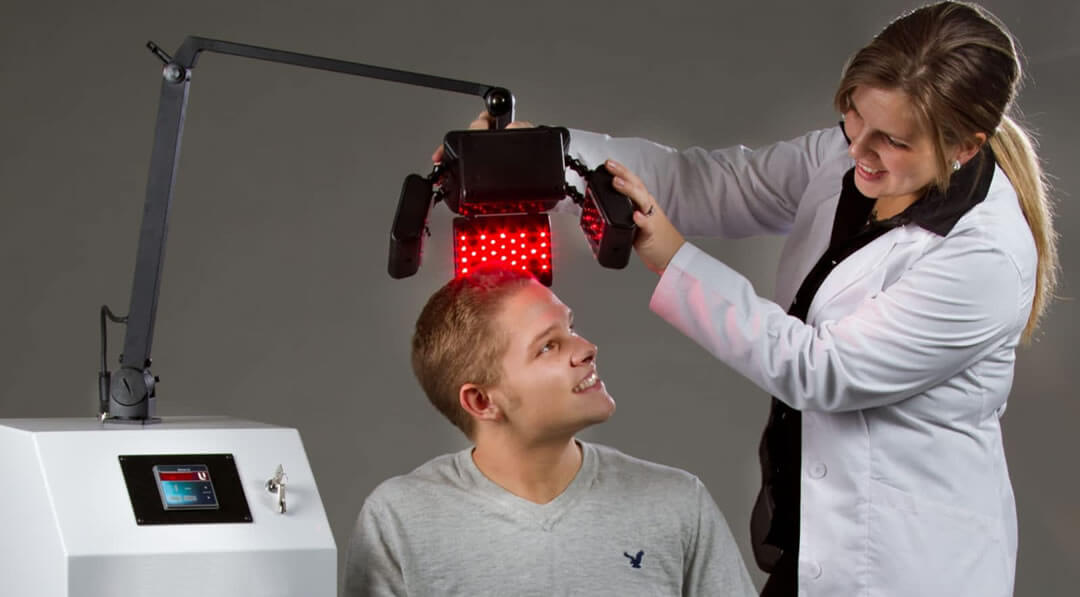 THERE ARE SEVERAL BENEFITS:
Delivers light energy directly from different laser positions without loss of light properties to insure appropriate dosage.
Increases blood supply to the scalp by 54% after only one treatment.
Stops excessive hair loss.
Stimulates hair follicles.
Repairs and improves hair shaft quality.
Relieves irritating scalp conditions.
Enhances the lasting effects of hair color and perms by closing the cuticle.
Ultimate 272 Laser Cap
The Ultimate Laser Cap is a Class II Medical Device, OTC (Over the Counter) Solution for men & women, that has been FDA-Cleared for 100% safe and effective use in the treatment of hair loss. Using the heavily researched and clinically proven technology of Low-Level Laser Therapy (LLLT) it is currently the most cost-effective 272-diode FDA-Cleared Laser Cap available on the market.
THERE ARE SEVERAL BENEFITS:
FDA Cleared and made in the U.S.
More convenient if you are unable to receive in-office laser treatments.
Hands-free operation allows user to carry out other tasks during treatments.
30 Minute treatments with this laser cap 2-3 times a week to strengthen, rejuvenate, and re-grow hair.
272 Laser diodes give you optimal power and ease of use.
Until recently, this technology was only available through $3,000 devices.
Safe, convenient, and painless
Discreet therapy under your hat
Lightweight and comfortable
A less costly alternative than in-office treatments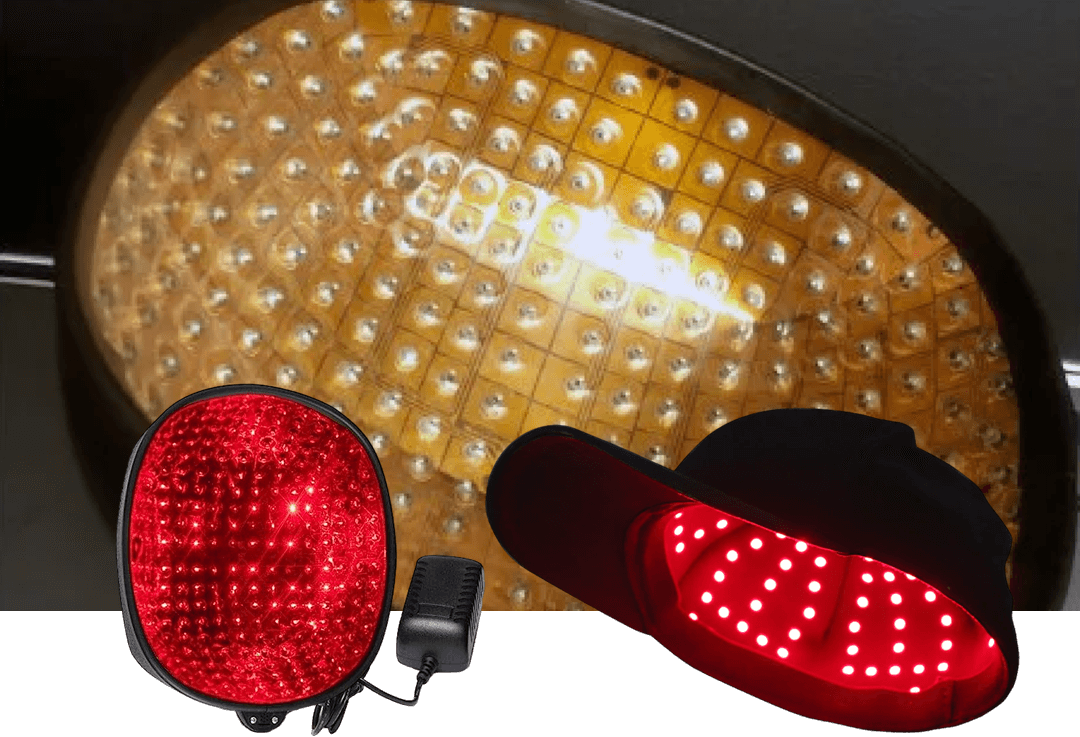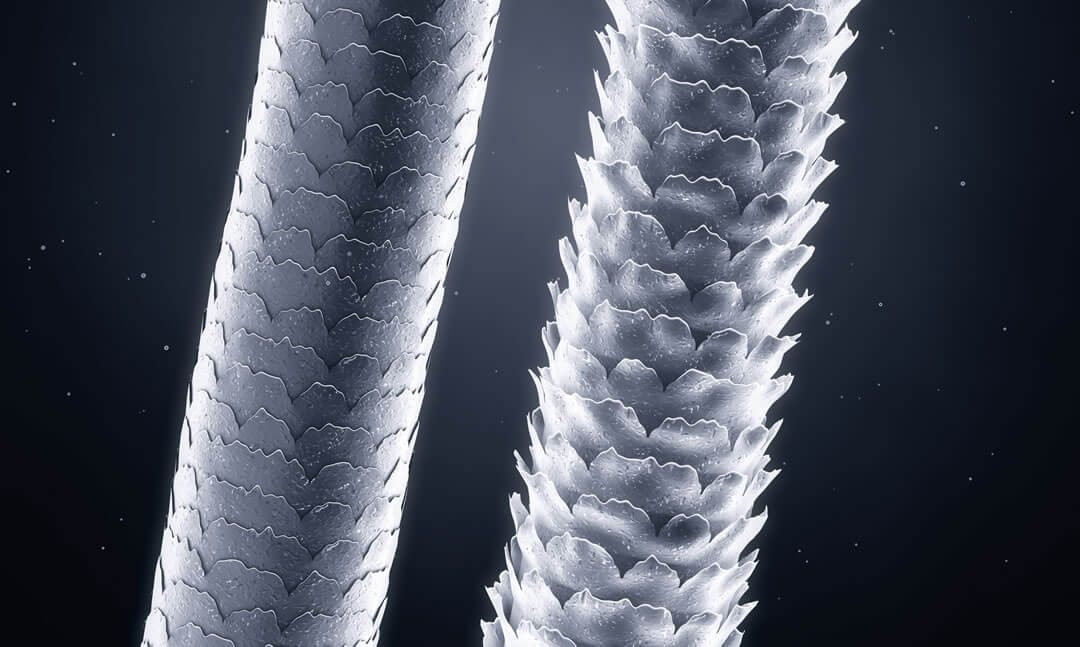 Hair Realignment
System
In addition to helping clients stimulate new hair growth, Hair Loss Restoration Center is concerned with helping clients' current hair remain in a strengthened, healthy state. Clients who have used various products and chemicals on their hair may have experienced breaking, frizzing, or dry hair. The Realignment System will ensure the hair has contracted back to its original diameter size and no longer in an expanded, swelling, vulnerable state.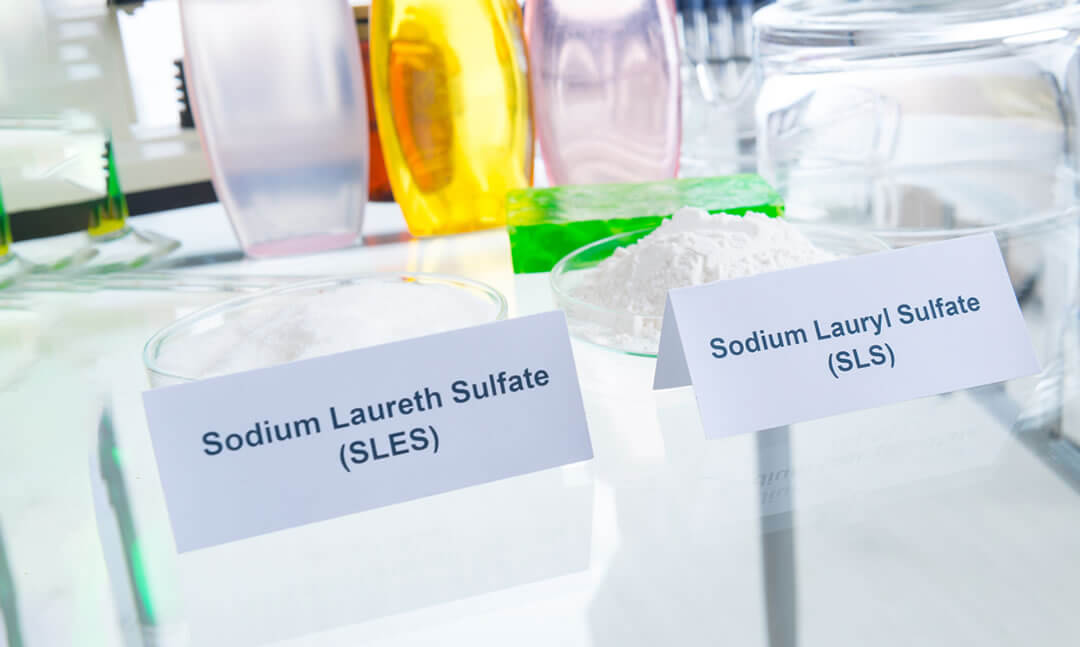 Products Without
SLES/SLS
Clients are encouraged to check their current hair products for the ingredients Sodium Lauryl Sulfate, and Sodium Laureth Sulfate which may be harsh on newly growing vellus hairs. Although these ingredients cleanse the hair, clients who are experiencing scalp abnormalities may find these ingredients irritable.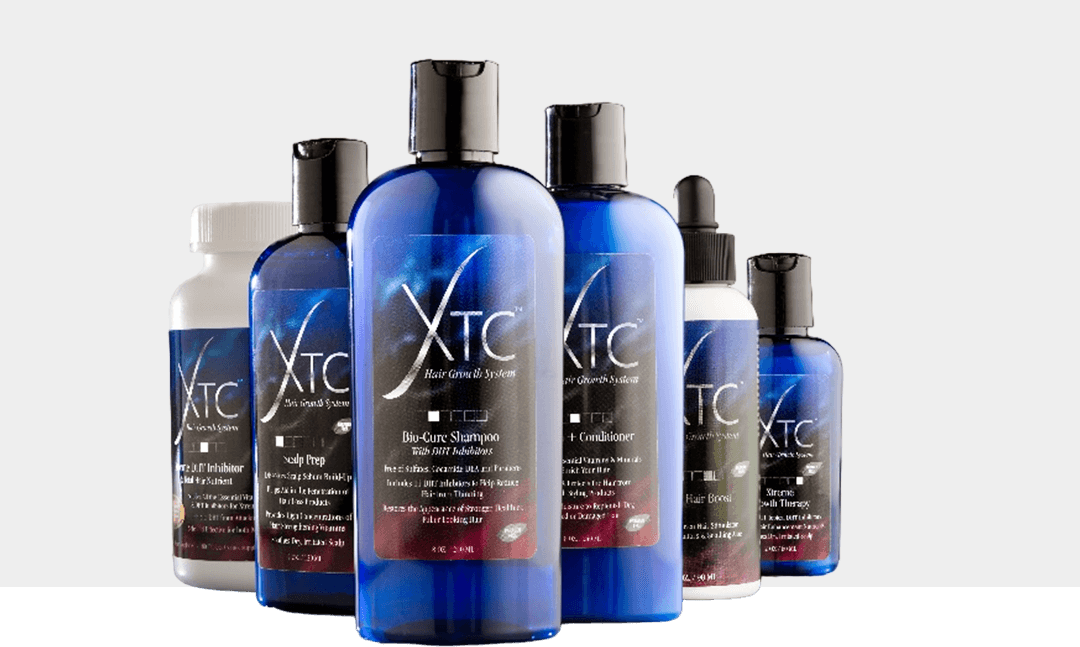 Hair Growth
Stimulation Products
XTC's shampoos and hair care products provide a number of benefits with options that work alone or when bundled together. Whether seeking DHT-inhibiting products, stimulators for hair growth or other remedies, we have what's needed for a clean scalp and healthier, fuller hair.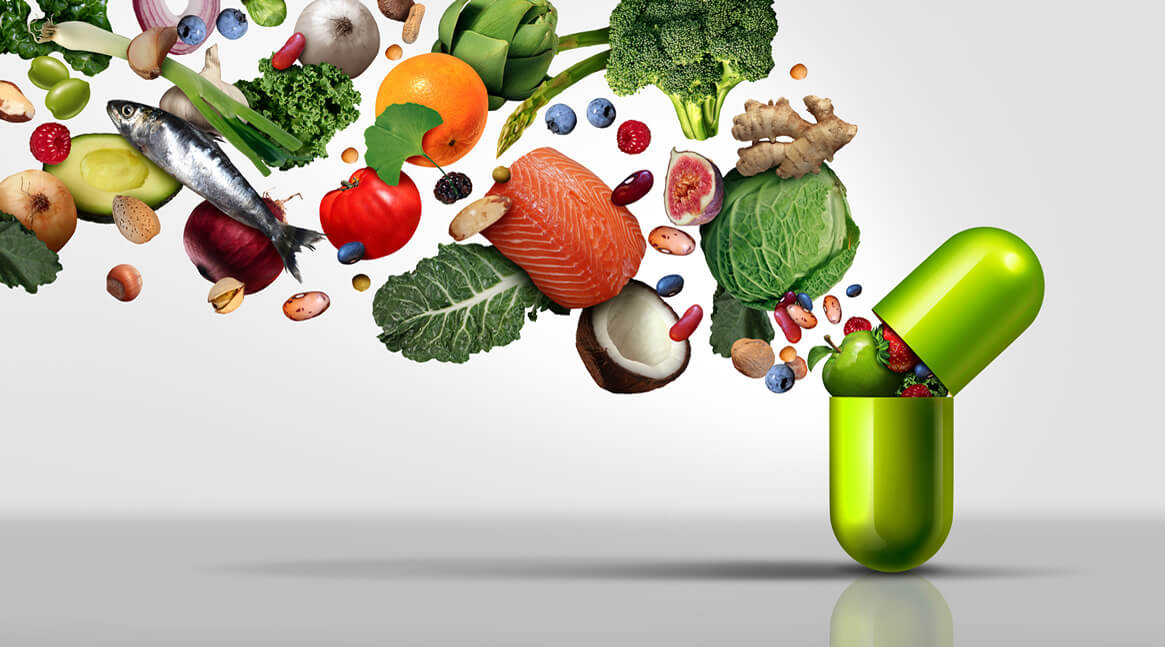 Nutritional Supplements
When there is a biological imbalance in one or more of the body systems, (Digestive, Intestinal, Circulatory, Nervous, Immune, Respiratory, Urinary, Glandular, or Structural Systems) hair loss can be a symptom. Hair Loss RC does not diagnose or treat disease but recognizes that underlying causes of the majority of sub-health conditions is improper diet, unhealthy habits, improper rest, stress management, environmental factors, and other lifestyle considerations. Therefore, all natural, nutritional supplements may be an option to help restore balance to the body along with other multi-therapeutic options which creates the optimum environment for hair to thrive.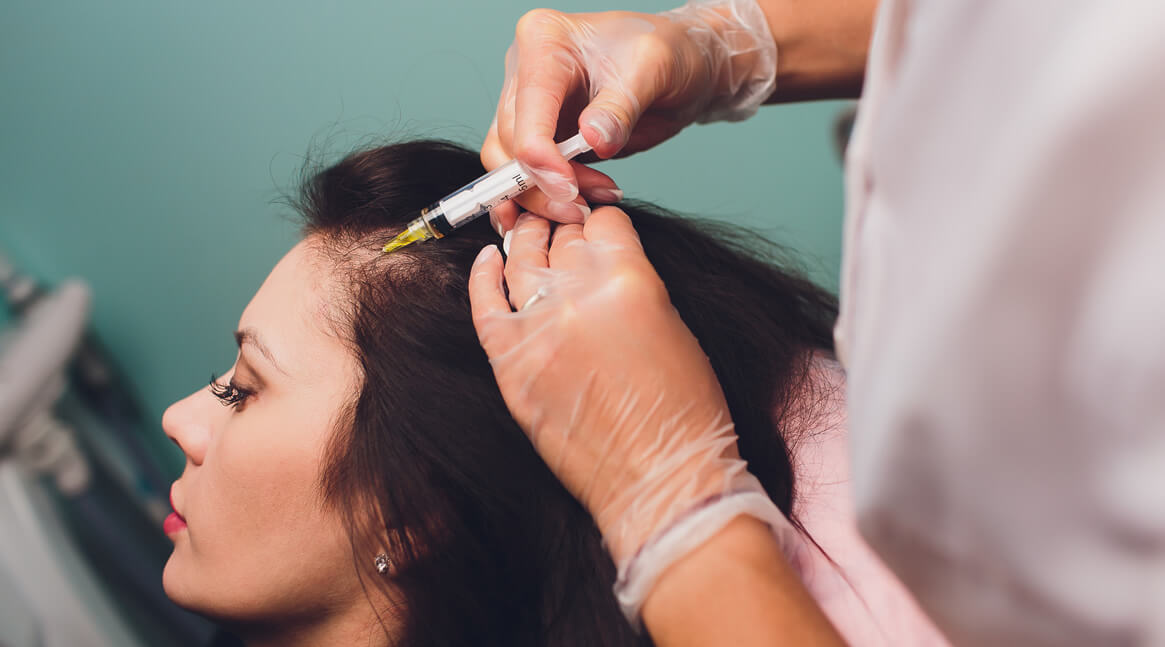 Platelet Rich
Plasma (PRP)
Platelet Rich Plasma (PRP) utilizes stem cells from the clients own blood and are transplanted directly into the hair follicles of the scalp to promote hair growth. Clients who have previously received a PRP procedure can further this treatment by utilizing in center Low Level Laser Therapy, scalp exfoliation and other hair products designed to create an optimum environment for hair stimulation.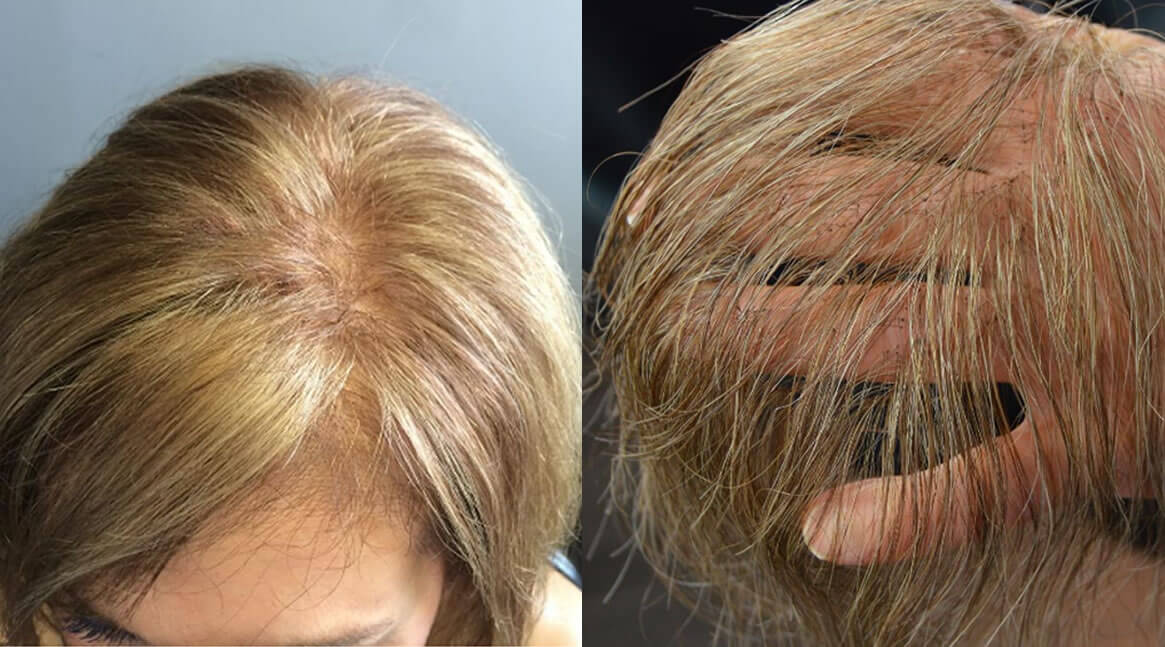 Hair Integration
Systems
Hair Loss RC offers clients options to conceal thinning or balding areas while simultaneously providing multi-therapeutic services. That's our definition of "Restoring Hair With Flair." This revolutionary system allows us to integrate the client's existing hair instead of covering it, and add hair to thinning or balding areas regardless how large or small the area(s).
Cranial Prosthesis Service Provider
Did you know that hair loss due to medical conditions may qualify for a Cranial Prosthesis (Medical Grade Hair System) covered by insurance? Why should you go without hair while dealing with a medical condition unless it is your choice? Clients must have a prescription from their Dermatologist for this service. If your insurance does not cover Cranial Prosthesis, other options may be available. We provide solutions to maintain your self-confidence while regrowing your own hair. We work with Dermatologist to provide solutions hair restoration solutions that are safe for clients' scalp and condition, while being treated. That's what Hair Loss Restoration Center means by ~ "Restore Hair with Flair!"
Personalized Solutions
*Based on information gathered during the consultation and your desired goals, your trichologist and hair loss practitioners will create a realistic personalized plan for your situation. Your plan may include some or a combination of the following: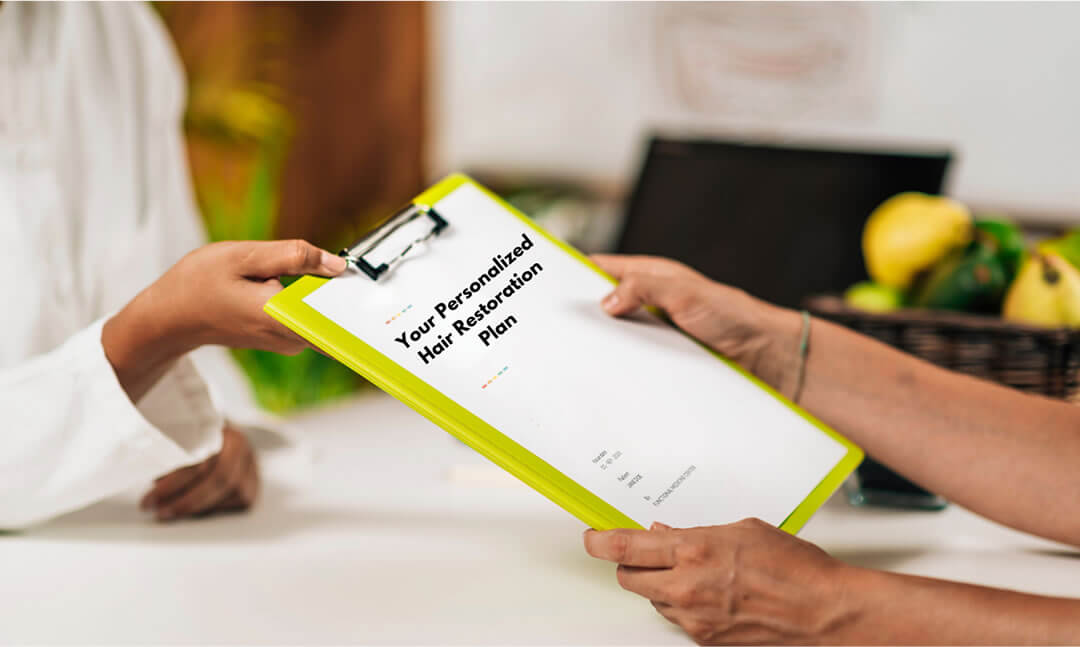 Resources to create optimum health for the body to have the proper acidic- alkaline balance. Sickness does not last as long in an alkaline environment. Acidic environments lead the way for increased diseases therefore we use this test to get an indicator if the body is too acidic.
Non-surgical options for reducing the visual appearance of balding or thinning hair while the client is undergoing the program.
Resources based on medical history, diet, and lifestyle analysis that will create a more balanced, less stressful environment.
Resources and products to stimulate an optimum environment for hair to grow based on the Microscopic Hair & Scalp Analysis. Most of the time, hair growth needs nutrients to block DHT and a healthy scalp to thrive. The products we use are intentionally selected to achieve this goal.
Resources and suggestions for Nutritional Supplements based on the Body Systems Wellness Scan. We take a more holistic approach to hair restoration recognizing that hair loss is a symptom of internal changes.
Check-Ups every 90 days to determine progress and make modifications to the plan if needed.